The Prince-Chavanne Distinguished Lecture Series
About This Year 2022 Prince-Chavanne Lecture
Speaker
Date
Time
Location

Fr. Nathaniel Haslam, LC
Monday, April 11th, 2022
6:30PM – 7:30PM
Belin Chapel at Houston Christian University. 7502 Fondren Road, Houston TX 77074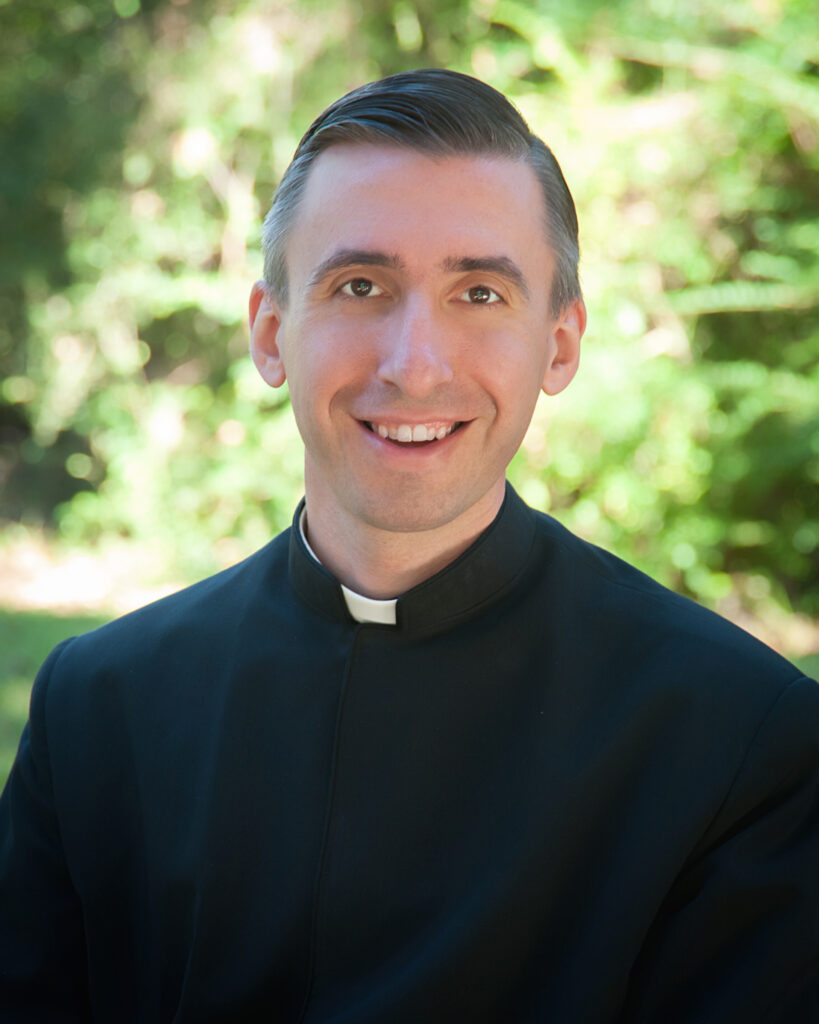 Fr. Nathaniel Haslam was ordained a Catholic priest in Rome in 2010. He is an RPI graduate with degrees in Electrical and Mechanical Engineering While working for Xerox, he planned to found his own Fortune 500 company before God called him to the priesthood.
During his four years in Rome, he helped organize and coordinate the first ever Vatican Executive Summit held in the Vatican Gardens. Now in Texas, Fr Nathaniel is the National Corporate Ethics Advisor for the US Hispanic Chamber of Commerce as well as a chaplain for the Lumen Institute for business leaders. Fr Nathaniel enjoys helping leaders bridge Sunday-into-Monday through one-to-one life coaching and small group gatherings.
About the Prince-Chavanne Distinguished Lecture Series
The Dunham College of Business hosts the Prince-Chavanne Distinguished Lecture annually. Speakers focus on the role of Christian ethics in business. These lectures are open to the entire University community; additional events are provided solely for Dunham College of Business students.
The Prince-Chavanne Chair in Ethics was funded by a generous gift from Harry and Hazel Chavanne, who endowed the Prince-Chavanne Professorship in appreciation of the Christian example their parents set in business and life.

Past Speakers
This year
Fr. Nathaniel Haslam, LC
Former US Hispanic Chamber of Commerce National Corporate Ethics Advisor, Lumen Institute National Chaplain
2019
Lisa Simon
Chairman of Morris Strategic Investments and President of the Joella and Stewart Morris Foundation
2018
Mike DeVito, MA'18
Retired NFL Player
2017
Joe Zimmerman
Mayor of Sugar Land
2016
Matthew Morris
CEO of Stewart Information Services
Tadd Tellepsen
President of Tellepsen Corporation
Ernest Cockrell
Executive Managing Director of Pinto Realty Partners
2015
Archie W. Dunham
Chesapeake Energy
2013
John W. Gibson Jr.
Tervita Corporation
2012
Steve Green
Hobby Lobby Stores, Inc.
2011
Drayton McLane
The McLane Group, L.P.
2010
Ralph "Skip" McBride
Bracewell & Giuliani LLP
2009
Terry Looper
Texon Corporation
2008
Jeff Reeter
Northwestern Mutual Texas Financial
2007
Dan Cathy
Chick-fil-a, Inc.
2006
Dr. James M. Tour
Rice University
2005
Dr. Richard S. Lytle
Abilene Christian University
2004
Dr. L. Murphy Smith
Texas A&M University
2003
Dr. O.C. Ferrell
Colorado State University
2002
Dr. Debbie T. McAlister
Southwest Texas State University
2001
Dr. Donald P. Robin
Wake Forest University
2000
Dr. Charles S. Madden
Baylor University
1999
Dr. Archie B. Carroll
University of Georgia
1998
Dr. Oliver F. Williams
University of Notre Dame
1997
Dr. Scott B. Rae
Biola University, La Mirada, CA
1996
Dr. Richard O. Mason
Southern Methodist University
1995
Dr. William F. May
Southern Methodist University
1994
Dr. Allen D. Verhey
Texas Medical Center
1993
Dr. David Newell
Washington College
1992
Kirk O. Hanson
Stanford University
1991
Dr. Michael Rion
Resources for Ethics and Management
1990
Dr. Stanley Hauerwas
Duke University
1989
Dr. William M. Tillman, Jr.
Southern Baptist Theological Seminary
1988
Dr. William F. May
Southern Methodist University
1987
Dr. Richard Chewning
Baylor University
1986
Dr. Ott Betz
Rice University