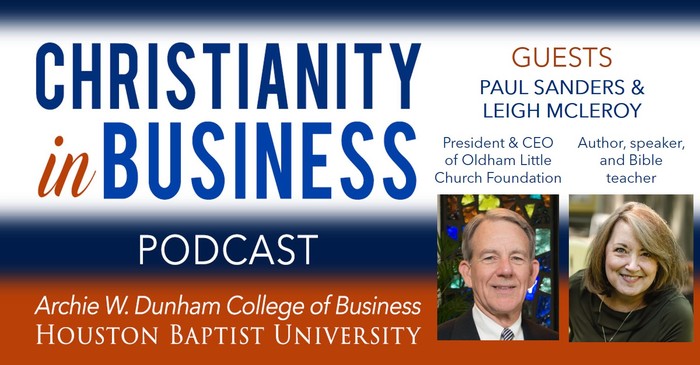 On this episode, Paul Sanders and Leigh McLeroy share the legacy of the legendary Christian businessman and philanthropist, Morris Oldham.  
Questions and lessons explored in this episode:
Why was Morris Oldham's dairy company so wildly successful?
How did his Christian values emerge through the way he ran his company?
What were his wishes concerning the Oldham Little Church Foundation?
What do you think Morris Oldham's advice would be for this current generation of entrepreneurs?
About the guest:
Paul Sanders is the President and CEO of the Oldham Little Church Foundation (OLCF), a foundation dedicated to helping small Protestant evangelical churches with facilities completion grants. Since the establishment in 1949, the OLCF has granted over $46 million to 16,800 churches across the United States.
As an Architect by training, his experience in complex project development and planning has included key roles with Rice University, the Texas Medical Center, Inc. and Texas A&M University.
He holds a Doctor of Public Health from the University of Texas.
Leigh McLeroy is an author, speaker, and Bible teacher who speaks at conferences and retreats across the U.S. She has created print and web content and curriculum for a variety of non-profit and faith-based organizations including Redeemer Presbyterian Church (NYC) and the Oldham Little Church Foundation.
Leigh holds a Bachelor of Science in Journalism from Texas A&M University and a Master of Arts in Apologetics from Houston Christian University.
She is the author of five books including The Beautiful Ache and The Sacred Ordinary, and a collaborator, editor, or ghostwriter for another 17 published titles.
Links mentioned in this episode: