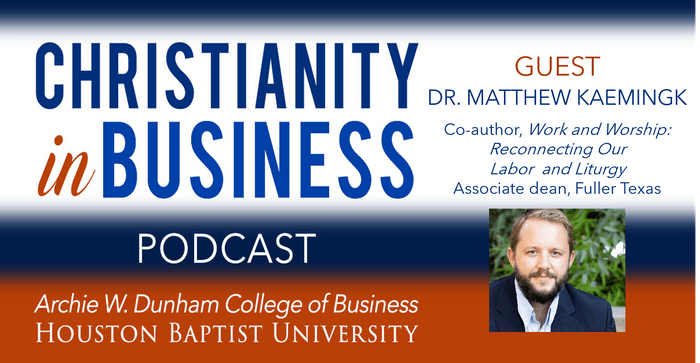 On this episode, public theologian Matthew Kaemingk shares why Sunday morning worship and Monday morning work desperately need to inform and impact one another.
Lessons explored in this episode:
What's wrong with trying to forget about the "cares of the week" when we gather for corporate worship?
How gathered worship can be a transformational space for workers and their work
The Christian doctrine of the munus triplex and its implications for our work today
About the guest:
Matthew Kaemingk (PhD, Vrije Universiteit and Fuller Theological Seminary) is associate dean for Fuller Texas (Houston), scholar-in-residence at the Max De Pree Center for Christian Leadership, and assistant professor of Christian ethics at Fuller Theological Seminary. He is also a fellow with the Center for Public Justice and the coauthor (with Cory B. Willson) of Work and Worship: Reconnecting Our Labor and Liturgy.
Links mentioned in this episode: