Master of Science in Human Resource Management (MSHRM)
MS Human Resource Management - HR Houston
---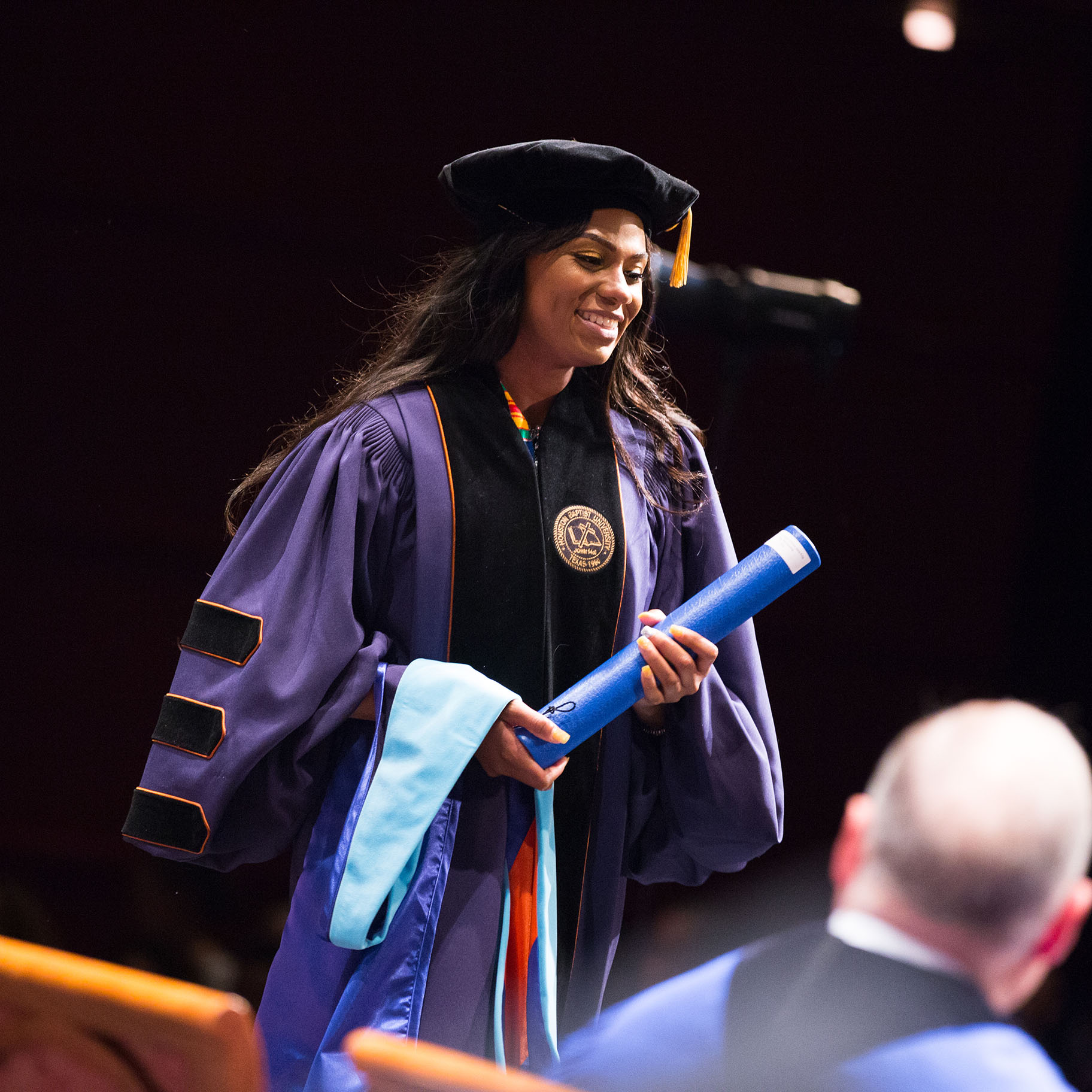 Learn It Your Way
Part-time or full-time, the choice is yours.
The MS-HRM curriculum is designed for the busy professionals with flexible course options.
View MSHRM curriculum
Small Class. Big City. Powerful Impact.
Get an ethically-focused MS-HRM in Houston
At HCU, students learn to excel professionally and ethically. Our leadership and professors are devoted to provide rich, individualized interactions along with mentorship for students.
Choose Your MS-HRM Format
---
Compare Residential and Online Formats
Residential vs. Online
Residential Program

Online Program

Classroom Environment

Real-time engagement with peers and professors
Instant feedback to questions and assignments
Independent learning

Course Schedule

In-person classes: evenings once a week
Online classes: asynchronous
Asynchronous

Duration

In-person classes: 16 weeks
Online classes: 8 weeks
8 weeks

Modality Options

Can choose between in-person and online classes
Can only take online classes

Number of Credits

36 credits
36 credits

International Trip

Optional 10-day trip, all travel expenses covered
Not offered

International Students

STEM and non-STEM degrees offered
Not applicable

Athletes

Meets NCAA Eligibility Requirements
Not applicable

Advisor

Ms. Leslie Shelton
Phone: 281-649-3306
Email: LShelton@hbu.edu
Office: Hinton 359
Online Advising Team
Phone: 1-855-428-1960 (option #1)
Email: OnlineAdvising@hbu.edu

Tuition and Fees

Estimate my tuition and fees
Estimate my tuition and fees
Residential Program

Classroom Environment

Real-time engagement with peers and professors
Instant feedback to questions and assignments

Course Schedule

In-person classes: evenings once a week
Online classes: asynchronous

Duration

In-person classes: 16 weeks
Online classes: 8 weeks

Modality Options

Can choose between in-person and online classes

Number of Credits

36 credits

International Trip

Optional 10-day trip, all travel expenses covered

International Students

STEM and non-STEM degrees offered

Athletes

Meets NCAA Eligibility Requirements

Advisor

Ms. Leslie Shelton
Phone: 281-649-3306
Email: LShelton@hbu.edu
Office: Hinton 359

Tuition and Fees

Estimate my tuition and fees
Online Program

Classroom Environment

Independent learning

Course Schedule

Asynchronous

Duration

8 weeks

Modality Options

Can only take online classes

Number of Credits

36 credits

International Trip

Not offered

International Students

Not applicable

Athletes

Not applicable

Advisor

Online Advising Team
Phone: 1-855-428-1960 (option #1)
Email: OnlineAdvising@hbu.edu

Tuition and Fees

Estimate my tuition and fees