Student Testimonials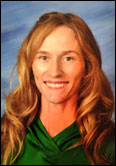 "When I enrolled in the M.A.A. program, I expected the rigorous academics. One only has to look at the list of spectacular professors and their immense credentials to know that this is an extraordinary opportunity for learning. I expected to be immersed in great books, volumes that, thank you very much Amazon, I do not want to sell back. The texts we use create a beloved lifetime library for the student. They are the great books; texts that I both want to lend to everyone and hesitate to allow out of my sight.
What I did not expect to find was such rich community. At HCU, the professors genuinely care about their students, they reach out, they pray for them. The student receives specific, helpful commentary on papers and projects. There are multiple opportunities to connect with fellow students and professors through conferences, online conversations, social media groups, and writing workshops. The professors invite students into their own process of apologetics; these are actual working apologists, writers, and speakers. At HCU, professors are not about self-promotion; they are "all to the Glory of God". This carries over in the way that they treat their students, always looking for learning opportunities and ways for their students to grow in their academics and in the Lord."
---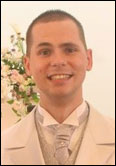 "I used to be opposed to online learning and had always been a strong advocate of brick-and-mortar education. That was before I tried online learning for myself. Living in Japan, I realized that if I wanted to continue my education, I would need to choose either a school I'm not enthusiastic about or take classes online at a school of choice. As this was a very important decision, I went with the school-of-choice option—I contacted Houston Christian University and registered for its online program. I was not without worries.
Thankfully, the technology was nothing to be afraid of. Instead of causing headaches, it saved me from them. Accessing the class forum was like checking e-mail or Facebook. And the online class didn't require that I be in a  certain place at a certain time, which eliminated travel costs and made my schedule more flexible. The existence of online courses almost makes modern tools, like cars and air-conditioned classrooms, inconveniences and unnecessary expenses.
And online learning was advantageous for me in other ways. In the past, during discussions in traditional classroom settings, I was the kind of person who found, too late, something to contribute after the topic had changed. (Usually it was the following day when I finally thought, "Aha, I know how to respond!") Online classes, on the other hand, have given my slow wit time to process a topic and to respond to it. In some ways, my online classes had been more rigorous than my brick-and-mortar classes because of the increased opportunities to participate. I got a lot out of—and contributed a lot into—my online classes. To say "I was satisfied" is an understatement."
---
"This is the program I've been waiting for—a strong blend of rational and imaginative apologetics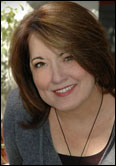 with a world-class faculty—plus the flexibility of selecting a mix of on-campus and online classes—even within the same semester. As a full-time writer, author and teacher, such flexibility is essential to me. I could not pursue a graduate program at this stage without it. The online course work is no less rigorous than its on-campus equivalent, but these courses allow me to structure my participation to accommodate competing professional and personal responsibilities. With this program I can enjoy the academic environment and resources of the HCU campus, as well as the diversity of an "extended" community of fellow learners whose perspectives enrich my own. Working online, I can study C. S. Lewis with Planet Narnia author and Oxford scholar Michael Ward and never leave home—or discuss cultural influences on Christian belief with a classmate in Japan!"