Master of Education in Curriculum and Instruction EC-6
ESL, Bilingual, or Special Education Supplemental Certification
About the Degree
The HCU Master of Education in Curriculum and Instruction with EC-6  Core Subjects Certification with ESL, Bilingual or Special Education supplemental Certification program is field-based and requires that students spend time in elementary schools. If a student is interested in clinical (student) teaching, then it involves working all day for 14 weeks in an elementary school classroom.
In addition to this coursework (with no grade lower than a C) and successful completion of the comprehensive exams, certification requires clinical (student) teaching or an approved equivalent and successful completion of state certification exams.
Program Coordinators
For more information about this program, please contact Dr. Mary White (mwhite@hc.edu).
Student Learning Outcomes
M.Ed in Curriculum and Instruction with EC – 6  and ESL or Bilingual supplemental Certification students acquire the following student learning outcomes:
Develop knowledge and skills through working with students and teachers in elementary school settings
Demonstrate ability to teach in a variety of instructional settings
Demonstrate ability to deliver instruction in a variety of student modalities
What Can I Do With a Master's of Education in Curriculum and Instruction?
The following examples represent career paths graduates with an M.Ed. in Curriculum and Instruction with EC – 6 Certification may pursue: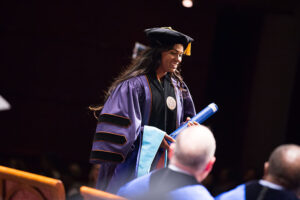 Public School Elementary Classroom Teacher
Private School Elementary Classroom teacher
Charter School Elementary Classroom teacher
Curriculum Specialist
Community College Instructor
Prerequisites
For graduate students seeking initial certification, demonstrate competency in the chosen teaching field by meeting the following course requirements:
Certifications in Core Subjects EC-6 and Special Education must have a minimum of 3 hours of undergraduate coursework in each of the following areas: English, Mathematics, Science, and Social Studies.
Certifications in Grades EC-6 are required to have 12 hours in the content area of the certification field, mathematics, science, English, social studies, and P.E.
If coursework is missing, students may be advised to take leveling courses or be advised to take a Pre-Admission Content Test (PACT) from the Texas Education Agency to be admitted to the EPP.
A full list of prerequisites for certification can be found online.
Course Requirements
M.Ed Curriculum and Instruction with EC-6 Certification
| | |
| --- | --- |
| Course Number and Name | Hours |
| EDBI 5304: Methods of teaching ESL | 3 |
| EDEC 5310: Preschool Curriculum and Instruction | 3 |
| EDRE 5310: Reading & Writing for Pre-Adolescents | 3 |
| EDRE 5351: Emergent Literacy | 3 |
| EDSP 5302: Survey of Exceptional Children | 3 |
| EDSP 5335: Identification and Evaluation in Early Childhood | 3 |
| ETEC 5306: Educational Applications of Technology | 3 |
| EDUC 5360 OR EDUC 5350: Essential Elements of Math or Science for Pre-Adolescents | 3 |
| EDUC 5375: Essential Elements of Fine Arts and PE/Health | 3 |
| EDUC 5380: Essential Elements of Social Studies | 3 |
| EDUC 6301: Classroom Management | 3 |
| EDUC 6302: Elementary School Curriculum and Instruction | 3 |
| EDUC 5101 & 5201: Internship I and II | 3 |
| EDUC 5371: Clinical Teaching the EC-6 Classroom | 3 |
| EDUC 5000: Clinical Teaching Seminar | 0 |
| Total Hours | 39 |
M.Ed Curriculum and Instruction (EC-6) with Bilingual Certification
| | |
| --- | --- |
| Course Number and Name | Hours |
| EDEC 5310: Preschool Curriculum and Instruction | 3 |
| EDRE 5351: Emergent Literacy | 3 |
| EDSP 5335: Identification and Evaluation in Early Childhood | 3 |
| EDUC 6302: Elementary School Curriculum & Instruction | 3 |
| ETEC 5306: Educational Applications of Technology | 3 |
| EDUC 5375: Essential Elements of Fine Arts | 3 |
| EDUC 6301: Classroom Management | 3 |
| EDBI 5304: Methods of Teaching English as a Second Language | 3 |
| EDBI 5305: Second Language Acquisition | 3 |
| EDBI 5335: Spanish Writing Workshop | 3 |
| EDBI 5350: Developing Literacy in the Bilingual Classroom | 3 |
| EDBI 6307: The Teaching of Mathematics, Science, and Social Studies in the Bilingual Classroom | 3 |
| EDUC 5101 & 5201: Intership I & II OR | 3 |
| EDUC 5371: Clinical Teaching the EC-6 Classroom | 3 |
| EDUC 5000: Clinical Teaching Seminar | 0 |
| Total Hours | 39 |
View Degree Plan

MEd in Curriculum and Instruction with EC-6 Certification Requirements


MEd in Curriculum and Instruction with Certification in EC-6 and Special Education EC-12


MEd in Curriculum and Instruction with EC-6 Bilingual Certification